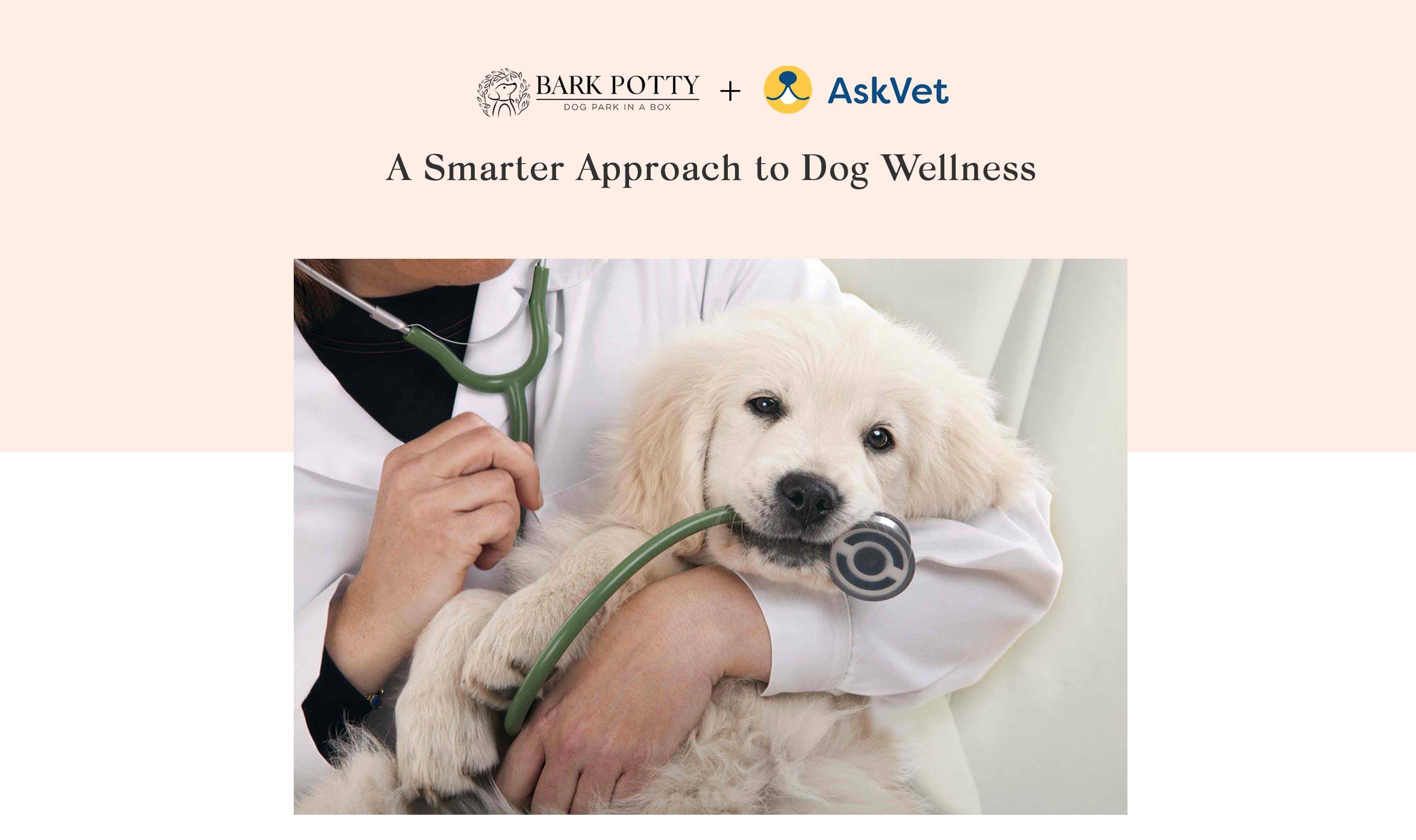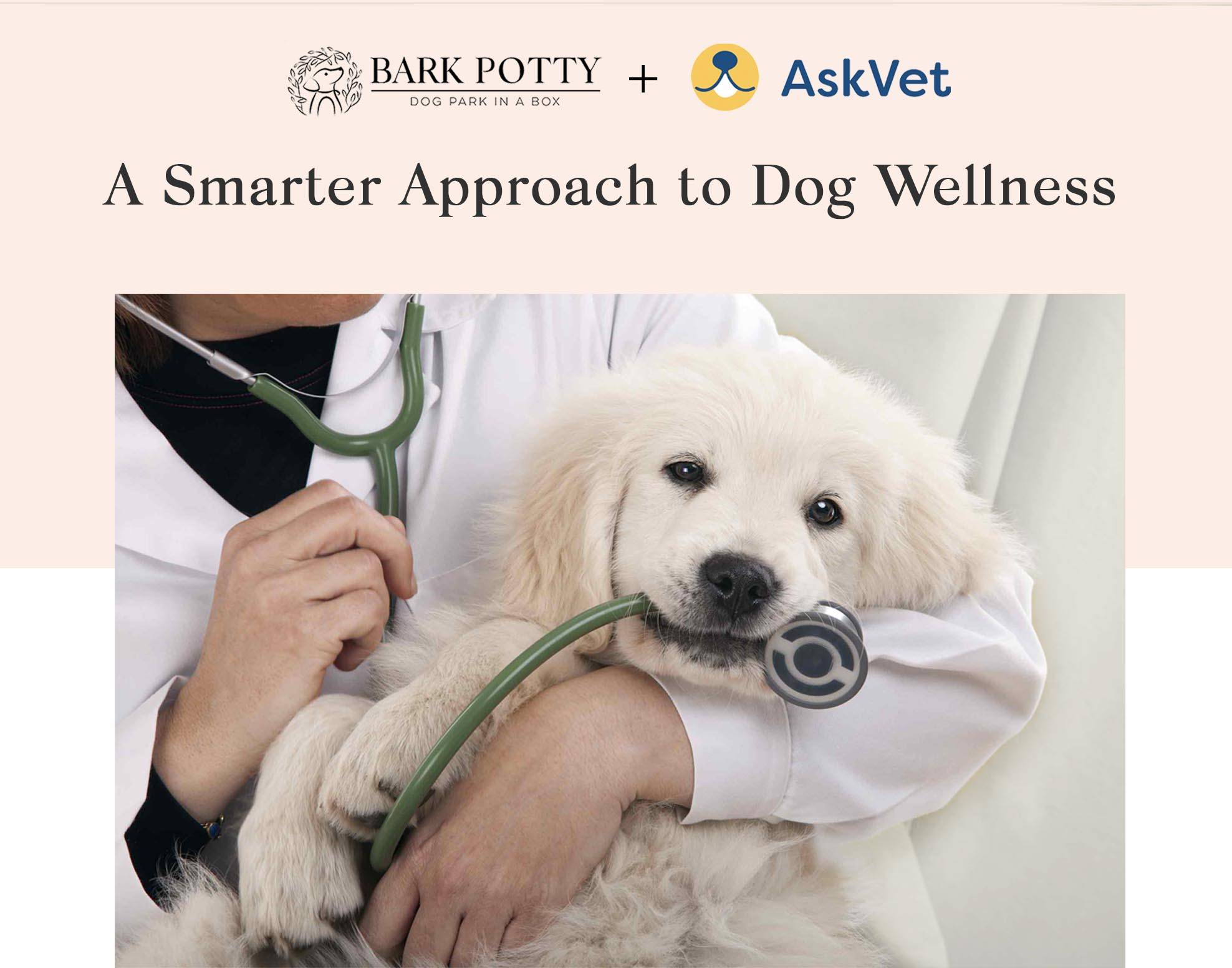 All Bark Potty customers with an active subscription are automatically eligible for a FREE 2 month trial of AskVet and a welcome bag full of wellness products--a $75 value!*
We believe your dog's health shouldn't start and stop with a vet visit. Did you know daily pet care can help maintain your dog's health, reduce the occurrence of chronic conditions, and save you up to $700 a year in vet costs? That's why we've partnered with AskVet to make it easier than ever to get your dog the care they need. AskVet is a telehealth vet service that lets you chat with licensed veterinarians in real-time, 24/7. Whether it's 2 p.m. or 2 a.m., get pet advice when you need it most.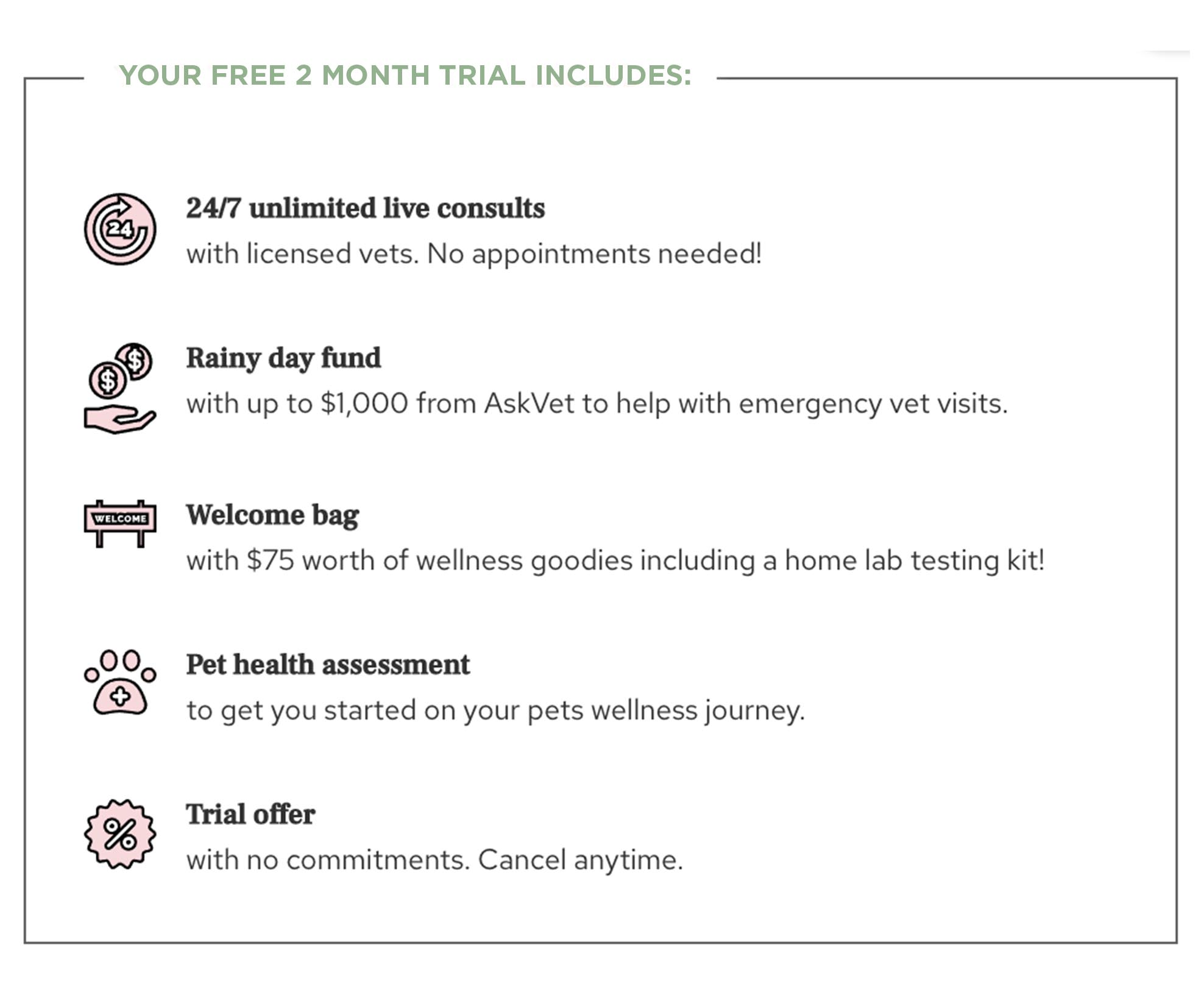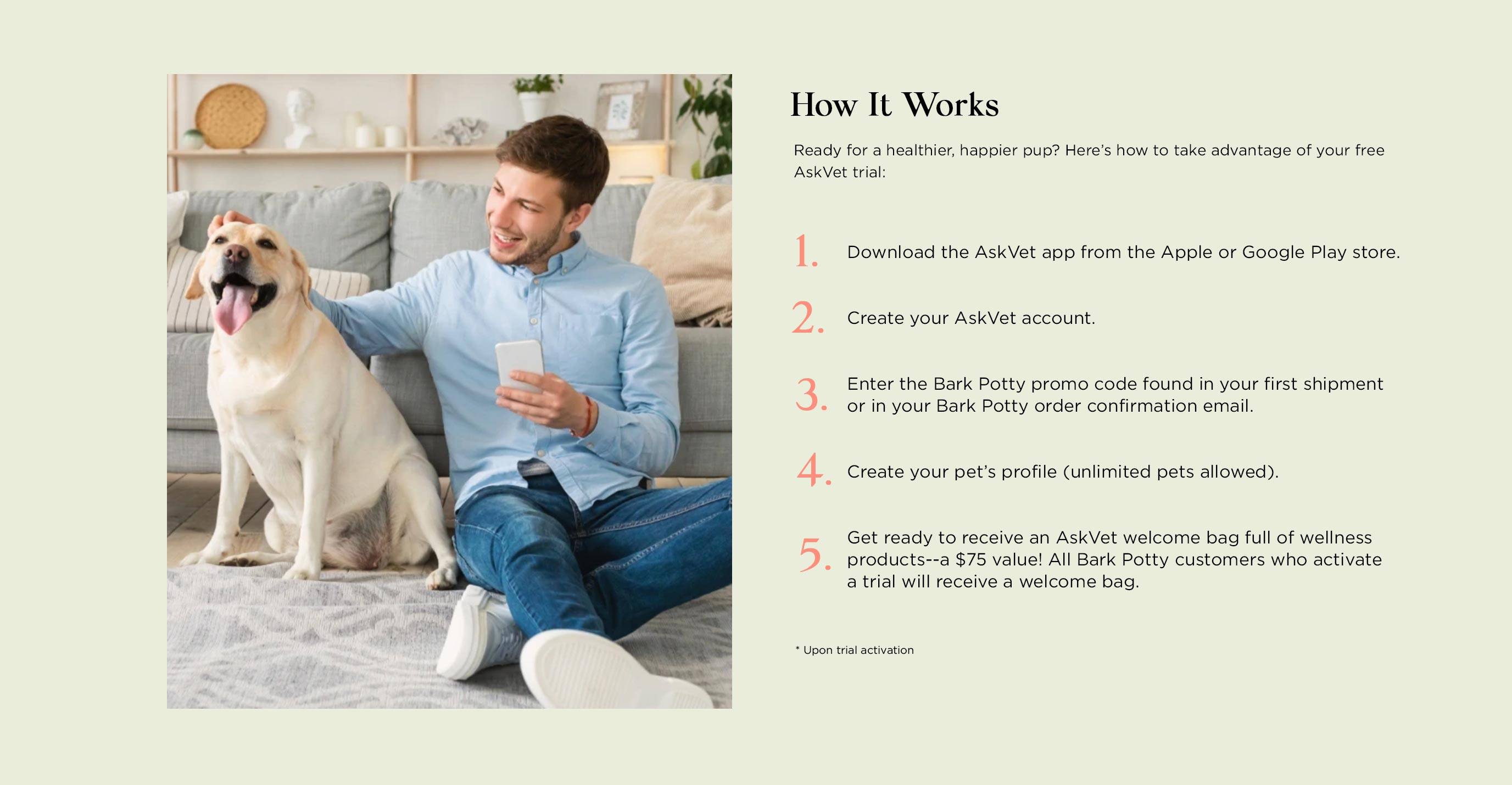 Get started by signing up for your Bark Potty subscription today!