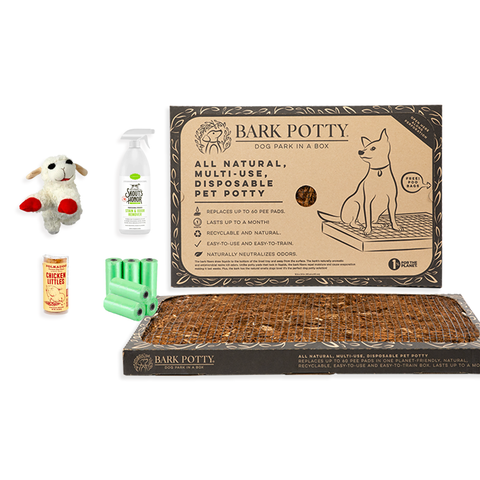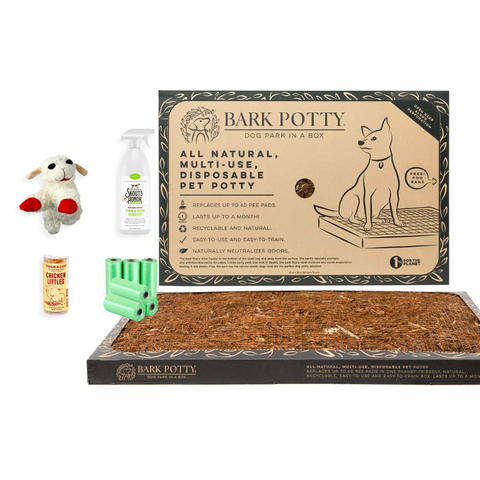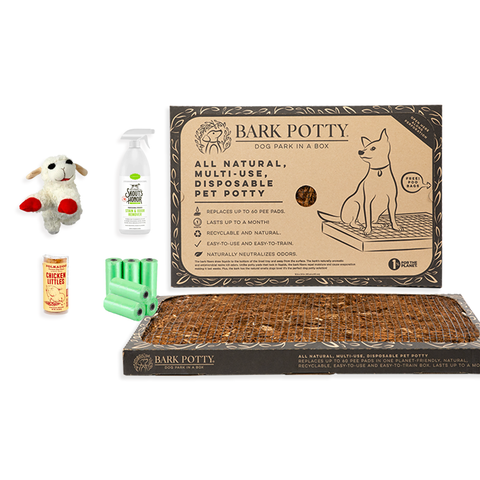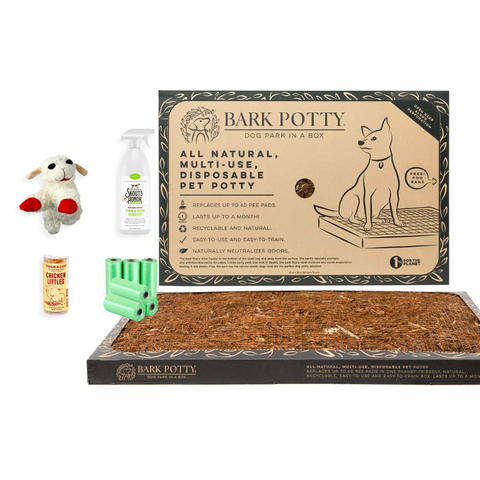 Bark Potty New Puppy Bundle
The Bark Potty New Puppy Bundle has everything you need to get your puppy all set up in their new fur-ever home! Prepare for life as a paw-rent with six poo bags, Skout's Honor Stain & Odor Remover, best-selling Chicken Little treats & Original Lamb Chop toy and of course, a Bark Potty!
Bark Potty is made of real bark and like real grass, contains the natural smells that compel dogs to "go." The tray is lined to prevent leaks, the proprietary bark naturally neutralizes odors, and one Potty replaces up to sixty pee pads. Make the switch to the potty pad that's better by design.
This is a one time purchase.
🚚 Free shipping on orders over $35!