Skip to content
WHEN YOU SHOP WITH US, YOU'RE PLANTING TREES.
WHEN YOU SHOP WITH US, YOU'RE PLANTING TREES.
At Bark Potty, we love our planet as much as our pets. We have a passion for creating sustainable dog products that make your life easier and foster a better future for our planet. With partnerships like 1% for the Planet and One Tree Planted, sustainable pet care is more than a goal, it's the backbone of our business.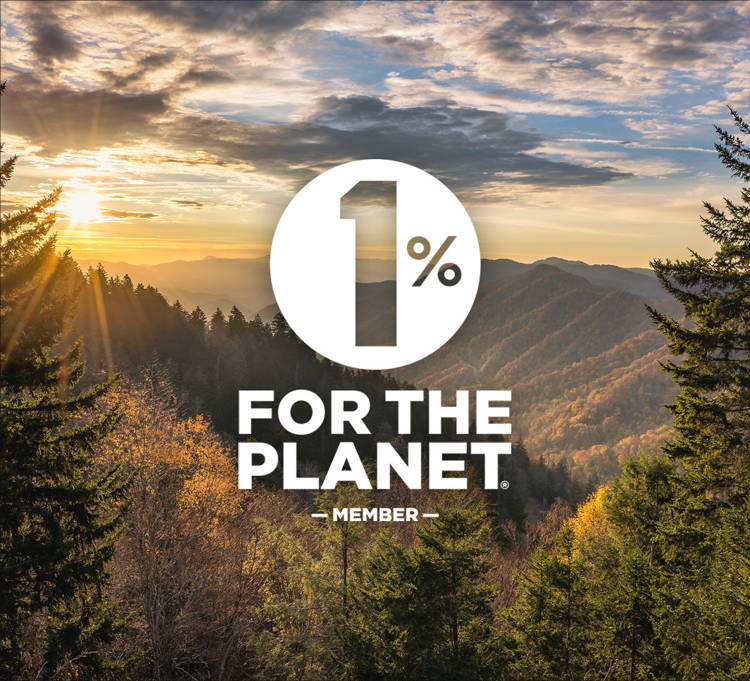 1% OF OUR SALES GO TO THE planet
Bark Potty is proud to be a part of 1% for the Planet, a global community of like-minded organizations committed to supporting environmental non-profits by donating 1% of sales. At Bark Potty, we believe that if we don't act now, our planet is at risk for future generations. Our business is committed to greater environmental responsibility by creating sustainable products and initiating meaningful partnerships to change the world. Together, 1% for the Planet members have given back more than $265 million to support environmental non-profits throughout the world.
TREES PLANTED BY BARK POTTY & OUR CUSTOMERS:

we're committed to reforestation
Our partners at One Tree Planted work tirelessly to offset the devastating impact of deforestation by planting trees across the world. Trees play a critical role in saving our planet. They offset greenhouse gases and reduce the amount of carbon dioxide in the atmosphere. At the current rate of destruction, rainforests could disappear in 100 years. We must do our part to stop this destructive pattern and act now. Our sustainable dog products and our partnership with One Tree Planted are vital to offset deforestation. Together, we're helping our planet one tree at a time.
Responsibly sourced, fsc certified bark
We source ours bark from suppliers that are certified by the Forest Stewardship Council (FSC). The FSC ensures that sustainable pet care products come from responsibly managed forests that provide environmental, social and economic benefits to local communities. FSC certified suppliers are critical to our sustainability practices as the organization strives to manage the world's forests to meet our needs today without compromising the health for future generations. Learn more at FSC.org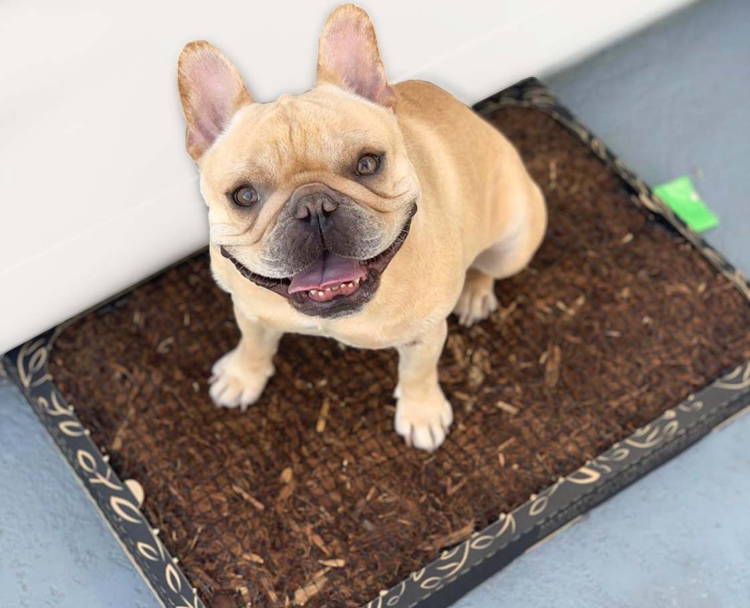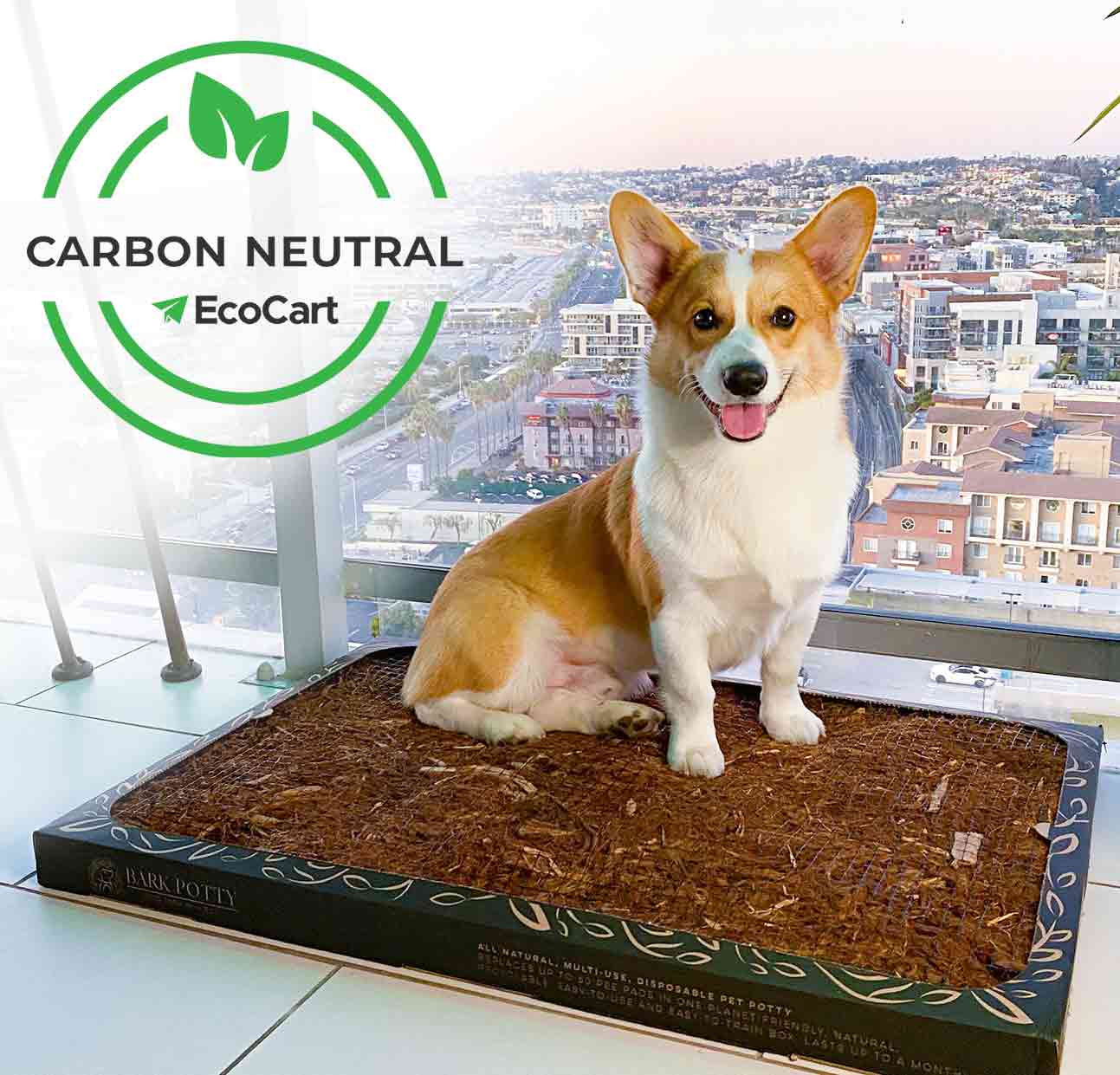 Carbon Neutral with EcoCart
We've partnered with EcoCart to empower the Bark Potty community to make their orders carbon neutral! This means the full carbon emissions from shipping your Bark Potty to your door would be completely neutralized. Each time someone checks the carbon neutral box on the Bark Potty cart page, we automatically purchase verified emissions reductions, more commonly known as "offsets" through our friends at EcoCart. These purchases support protecting trees that would otherwise be cut down so that they can continue to absorb carbon from the air. When your Bark Potty package arrives at your door, you'll get something you love and you'll be proud of the fact that you're taking a small step towards making a big change in the world!