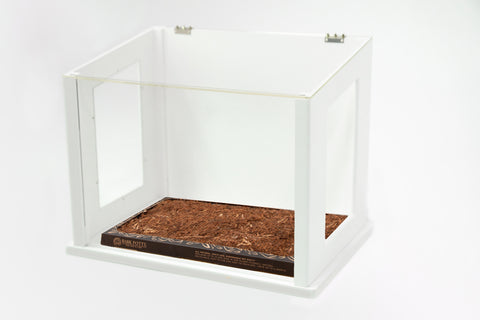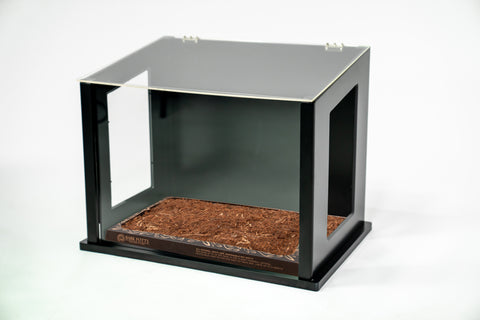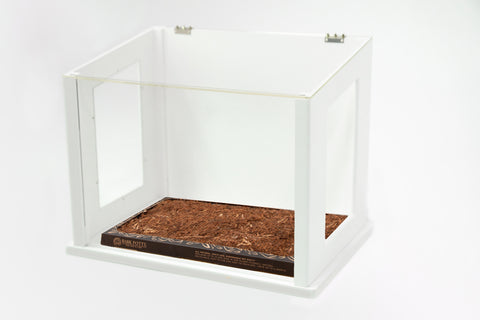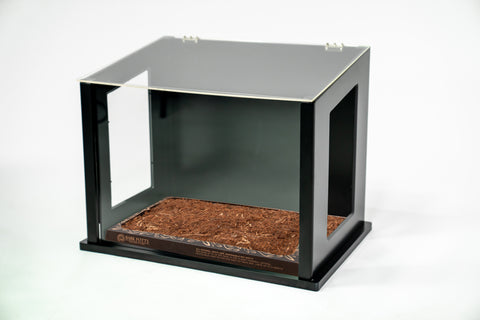 Luxury Potty Enclosure by City Loo
Without compromising personal style, the innovative design of City Loo's
dog potty enclosure
provides a solution for your Standard Bark Potty to be discreet as well as contained indoors or on your outdoor patio, with the clear cover keeping everything clean and dry.
The City Loo indoor dog pee box is made of medium-density fiberboard with clear acrylic walls, stainless steel hinges, and an interchangeable dog/cat door entrance!
Dimensions:
City Loo Door: Width 10" – Height low 14" – Height High 16"
City Loo: Height 21.25" – Width 29.25" – Depth 21"
City Loo Base: 30.75" – 21.75"
Recommended for pets 11.5"-16" tall at shoulders.
🚚 Free shipping on orders over $35!