All About the Rubber Tree
Thursday, October 15, 2020 14:52:36 PM America/Los_Angeles
The rubber tree, or Hevea brasiliensis, is one of the most economically important trees of its species because it is a major source of natural rubber. You might be more familiar with the rubber tree as a common house plant, as some varieties have recently become a popular choice for interior decor. However, this simple tree has a complex background that has brought global attention to sustainable sourcing for centuries. gr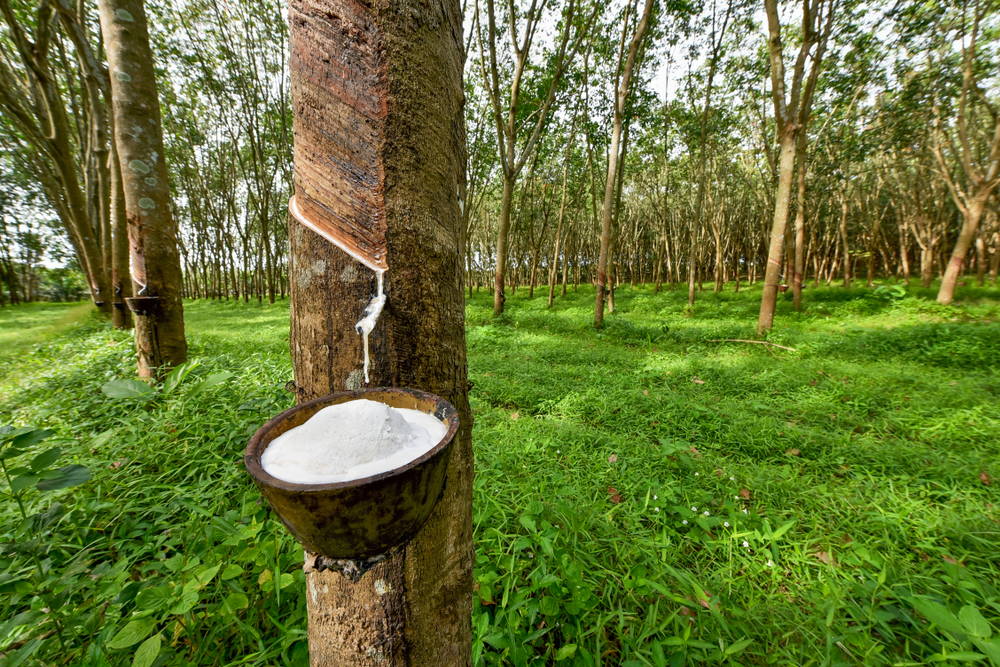 Photo via Shutterstock
Before we delve into its history, here are some quick facts about the rubber tree facts:
Nearly 30 million tons of rubber are produced in the world today, with roughly 30% being naturally derived. 
The rubber tree is cultivated for the milky latex that it produces.
Though we often think of rubber trees and plants as being short and stout, they can grow up to 100 feet tall in the wild.
The plant is most commonly found in Southeast Asia, South America, and West Africa.
About 90% of natural rubber production occurs in these geographic areas.
Because this hardy plant provides such a valuable resource, it has also been marked by a long history of conflict. The farming of rubber plants boomed after rubber became an essential resource during industrialization in the late 1800s. Found in abundance in the Amazon, outsiders flocked to the region to capitalize on the flourishing trees and locals were enslaved to aid in farming and tapping them for rubber. In Vietnam, rubber trees and the locals that relied on them fared no better. Rubber plantations utilized forced labor during Vietnam's colonial era to help with the production of rubber.
Luckily, the farming and sourcing of rubber trees has become much more regulated. Sustainable farming has helped keep rubber sourcing ethical. This is a welcome change because the rubber tree is not only a key source of the raw material needed to make rubber, tree plantations can devastate the natural ecologies around them as well as negatively affect communities that rely on that environment for sustenance.
The rubber tree is just one example of how impactful trees can be in our lives in significant and unexpected ways. Reforestation and other sustainability efforts help us to continue developing methods for preserving critical resources such as this while also being mindful of the environments in which they exist.
Bark Potty partners with 1% for the Planet to donate 1% of our sales to One Tree Planted. 1% for the Planet is a network of businesses that have committed to taking responsibility for the environmental impacts of their various industries. 1% for the Planet encourages businesses to practice corporate responsibility by facilitating donations to grassroots environmental organizations such as One Tree Planted. Each Bark Potty purchase you make further supports our collective efforts to reduce the ecological footprint that humans have left on the environment!