The Power of One - Bark Potty's Partnerships with One Tree Planted and 1% for the Planet
Wednesday, June 10, 2020 15:50:00 PM America/Los_Angeles
Bark Potty, our innovative pee pad pad, is made from repurposed bark which is a byproduct of the forestry industry. This means that no additional trees are chopped down to make it, we're just putting the leftovers to good use! You know what they say; one man's trash is another man's indoor pet potty solution! We're also dedicated to our planet and helping to keep our home healthy. That's why we donate 1% of our sales to One Tree Planted through our partnership with 1% for the Planet. Read on to learn more about these great organizations we're proud to partner with!
1% for the Planet is an international association of like-minded organizations and companies that each contribute at least one percent of their annual sales to environmental causes. It was founded in 2002 by Yvon Chouinard, the founder of Patagonia, to encourage more corporate social responsibility and to "build, support and activate an alliance of businesses financially committed to creating a healthy planet". We're joined by brands like Patagonia, Honest Tea, Matrix Biolage, Boxed Water, and more! Bark Potty is proud to be a member of 1% for the Planet and contribute 1% of our annual sales to One Tree Planted.
Established in 2014 by Matt Hill, One Tree Planted is an environmental charity with the goal of making it easier for individuals and companies to give back to the planet by planting trees! In 2018 alone, they have been able to plant 1.3 million trees with the assistance of reforestation partners in the Americas, Asia, and Africa.
Partnering with One Tree Planted makes sense because, where we don't cut down trees ourselves to make Bark Potty, other companies do to give us the wood waste we need. In that way, we aim to bring our impact on the environment down to be as sustainable as possible. As we discussed in a previous post, trees trap pollutants like carbon dioxide, continue the water cycle, help prevent pollutants in water from getting into rivers and streams, increase biodiversity, elevate the quality of life for people who live in green spaces, help stymie global warming, and more! This is exactly why planting more trees is so important.
To top it all off, Bark Potty sources our bark from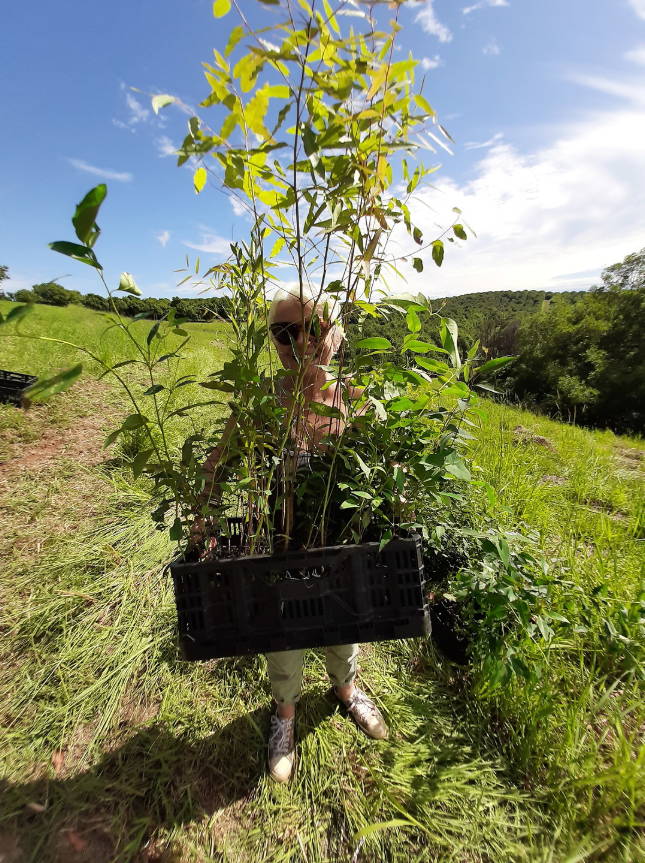 mills that are 100% certified by the Forest Stewardship Council (FSC)! This means that they comply with the most rigorous social 
responsibility and environmental standards in place today. Their production process undergoes an audit administered by the FSC which is measured by the following criteria: legal compliance, worker's rights and employment conditions, indigenous people's rights, as well as the ability to maintain or enhance community relations and negate all environmental impacts from business operations. The FSC also uses their expertise to promote the responsible management of the world's forests, bringing together experts from the environmental, economic and social spheres. There is much more detail to each of these criteria, so we won't bore you with the intricacies! The takeaway is that we make sure to partner with suppliers that are able to satisfy every condition required to be certified.
We are determined to continue being good stewards of the Earth and, by supporting Bark Potty, you're supporting great initiatives that seek to make this world a better, healthier, happier, and cleaner place for all— one tree at a time.